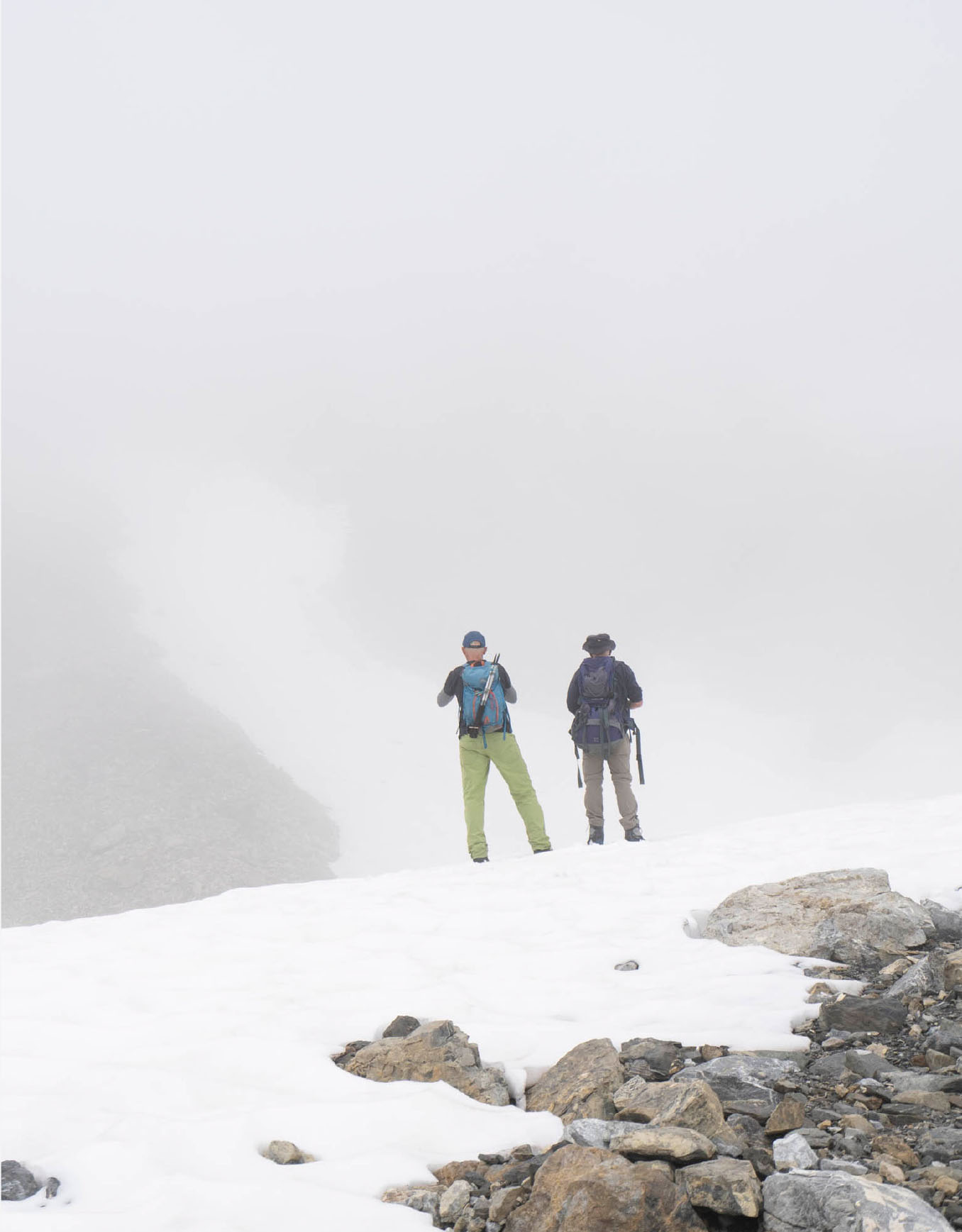 The Val Lischana glacier above Scuol in the Lower Engadine has already suffered a negative mass balance in recent years. But this small patch of glacier, like many others around the world, plays an important role in the local water supply.

The Lischana Hut, which has been there for 92 years, will lose its water supply as it gets all its drinking water from the Lischana Glacier.
In order to preserve the glacier patch in Val Lischana, fleece covers can be implemented. A first trial with fleece covers was carried out here during the summer of 2019 and showed positive results.
In this project, the lichen covers are applied for the first time to a small glacier that serves as a water reservoir in a remote area. In addition, the project was carried out in a context of a pristine landscape. This allowed any potential contamination to be reliably monitored. This was done with the aim of seeing if this solution is safe for people living in dry high mountain regions from a glacier drinking water supply.