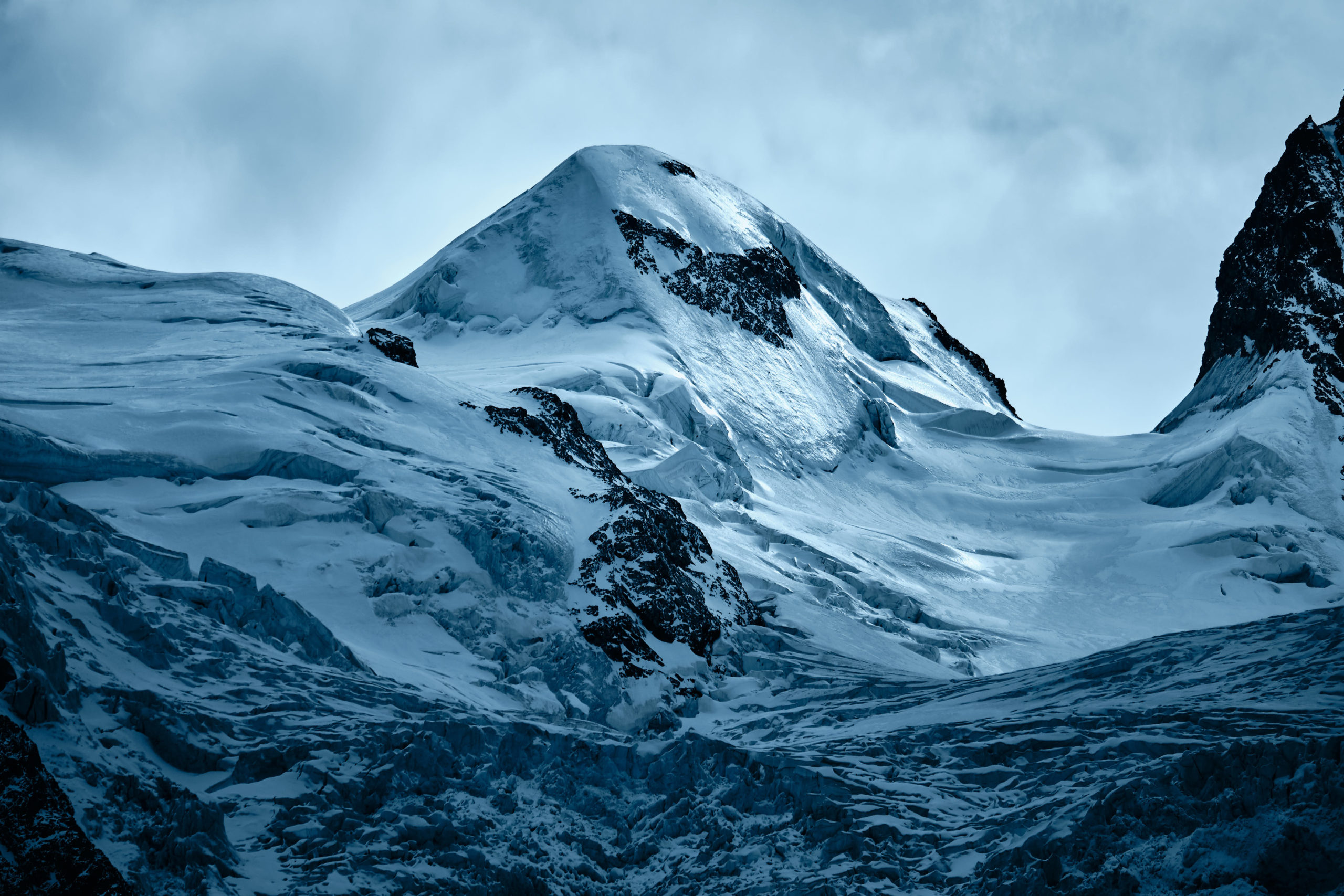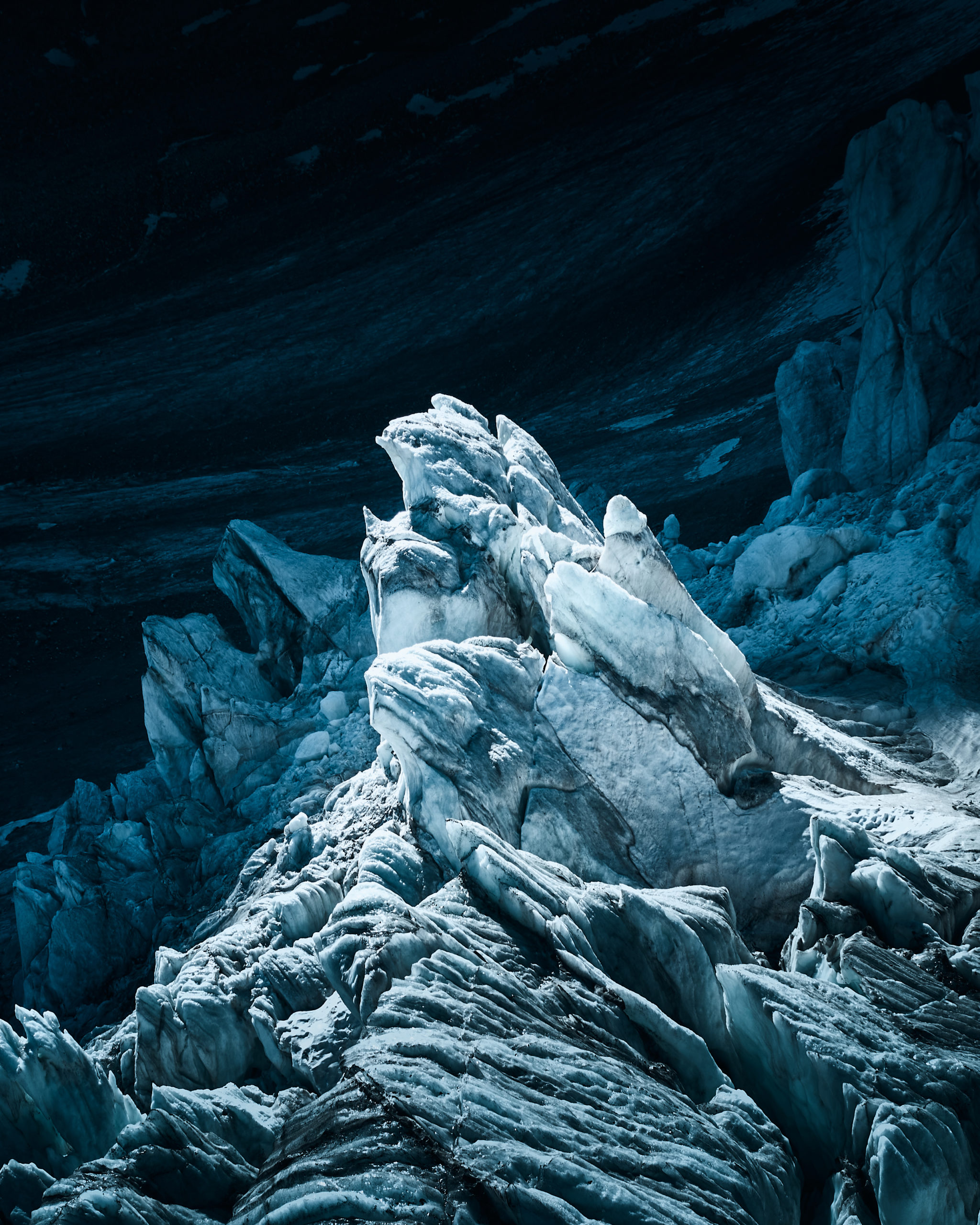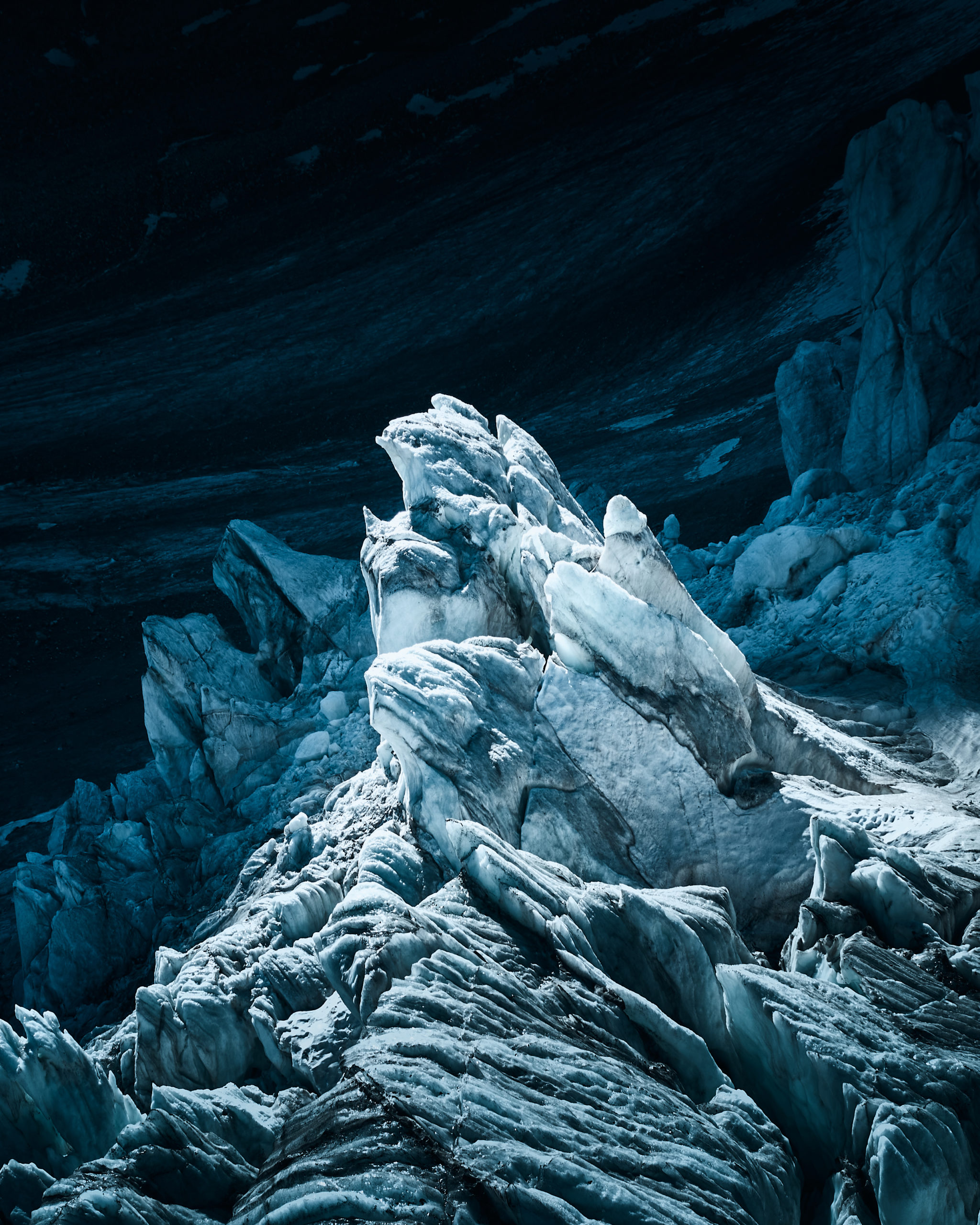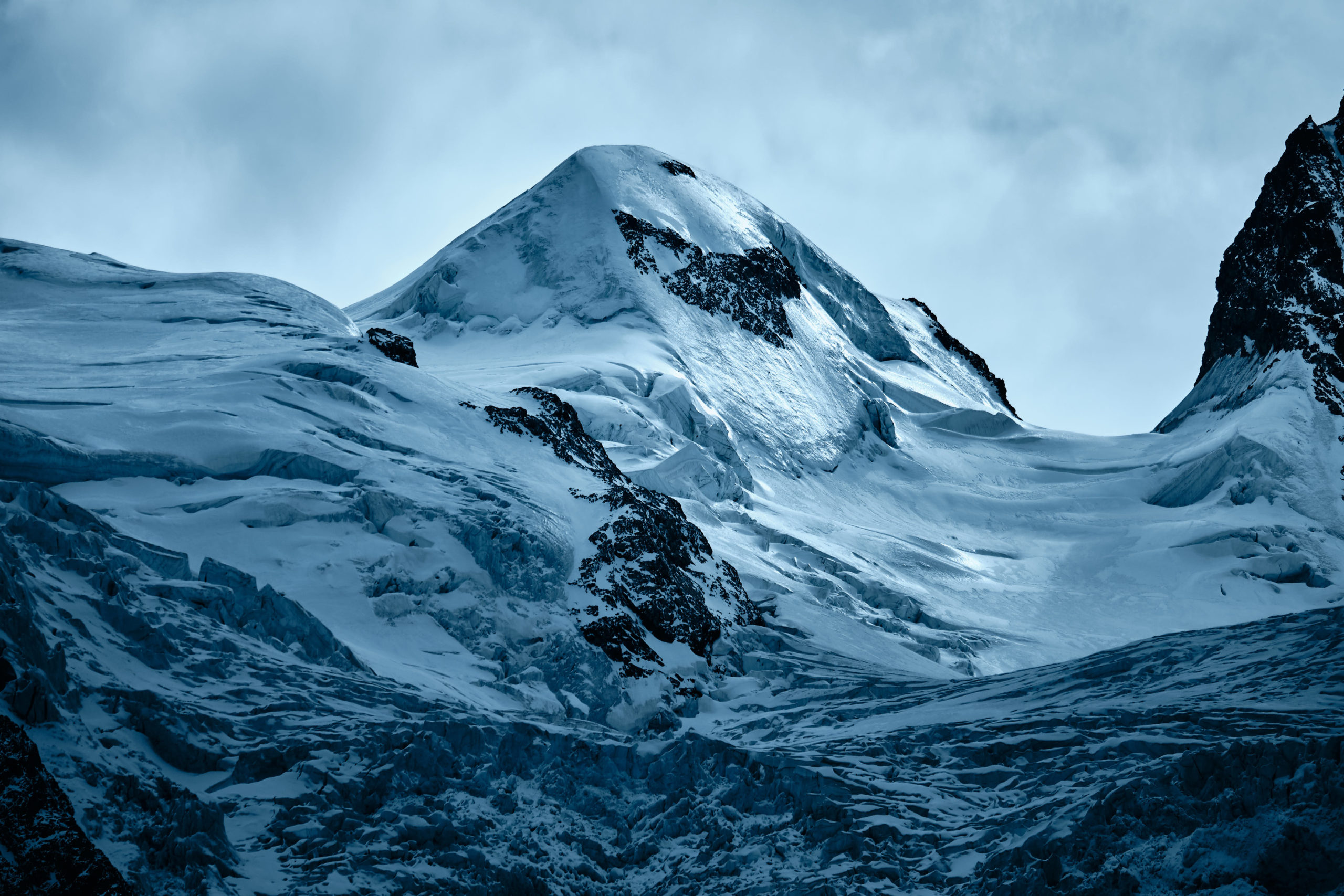 Der Morteratschgletscher ist der flächenmässig grösste Gletscher in der Berninakette. Die jährlichen Längenänderungsmessungen werden seit 1878 aufgezeichnet.¹ Die Zahlen zeigen, dass sich der Gletscher in den letzten 60 Jahren um mehr als 3 Kilometer zurückgezogen hat.
 1
Length measurements from the Swiss Glacier Measurement Network have been available for the Morteratsch glacier since 1878. In addition, Johannes Oerlemans and his team have been making annual energy balance measurements on the glacier tongue since 1995.

Gemäss Modellrechnungen²mit einem Klimaszenario von 0,022 °C Temperaturanstieg pro Jahr und ein ganzjährig schneebedecktes Gebiet von 0,8 km2, konnte berechnet werden, dass unter den heutigen Bedingungen sogar ein Gletscherwachstum (Längenzunahme) in 10 Jahren möglich wäre, wenn 10% der Gletscherfläche ganzjährig mit Schnee bedeckt wären.
Eine grosse Menge des Schmelzwassers des Gletschers könnte in grosser Höhe aufgefangen, in Form von Schnee recycelt und so dem Gletscher wieder zugeführt werden. Dazu braucht es Gletscherschmelzwasser, eine Strahlpumpe, ausreichenden Wasserdruck und eine ausgeklügelte Technologie zur Schneeproduktion ohne Strom.³
2

What happens when glaciers are covered with snow? This was a central question that the glaciologist
Felix Keller

from the Academia Engiadina in Samedan together with

Hans Oerlemans

from the University of Utrecht (NL) have been asking on behalf of the municipality of Pontresina since 2015. Numerous studies and field trials in the Upper Engadine followed, a computational feasibility study was conducted and scientifically published (Oerlemans et al., 2017).
3
NESSy ZeroE is the name of the groundbreaking and already patented development. It enables the climate-neutral and environmentally friendly production of protective snow.
The innovative snowmaking system is currently manufactured by two Swiss companies. Bartholet Maschinenbau AG is the world's leading manufacturer of ropeway systems. The company Bachler Top Track AG also holds a patent for the "Nessy" system, which enables snow production without electricity.
Wenn durch Schmelzwasserrecycling genug Schnee produziert werden kann, um 10% des Morteratschgletschers im Sommer schneebedeckt zu halten, wäre der Gletscher vor dem Abschmelzen geschützt. Unter den heutigen Klimabedingungen würde die Länge nach 10 Jahren sogar wieder zunehmen. ¹
1
The basis of this paper was the world's longest series of energy balance measurements on a glacier tongue (since 1995), which was measured by Johannes Oerlemans' team on the Morteratsch glacier. In addition, length measurements are available from the Swiss glacier monitoring network since 1878. It could be calculated that under today's conditions even glacier growth (increase in length) would be possible in 10 years if 10% of the glacier area were covered with snow all year round.